Roll Frame Repair Instructionals and Parts



Click on the Mail Box to send me a note! Give me a click and I'll put you on our electronic mailing list for new products and locations where you can see one.
---
---
---

These videos contain trouble shooting tips for Ragtime Roll operated machines. There is a buy now button below each video. Please be sure that this is the part you need by following closely all instructions.

Before you can trouble shoot a Ragtime O roll machine you must remove the front panel as shown:

If you are having rewind or play problems you will need to trouble shoot the Roll Frame as shown in this YouTube video:

If your Ragtime Machine goes into rewind when you turn it on you may need to replace the Lock and Cancel valve:


This is a diagram of how the tubes from the Lock and cancel valve hook up to the Suction Motor and the Trackerbar.
Follow this YouTube video to replace your lock and cancel valve:
This is the Lock and Cancel Valve shown below:

If you have determined that you will need a Lock and Cancel Valve you may order it here below:




This is a Drive Dog: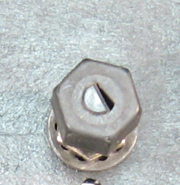 If you need a Drive dog, this is what it looks like and you may order one here:

This is our Rewind Pneumatic: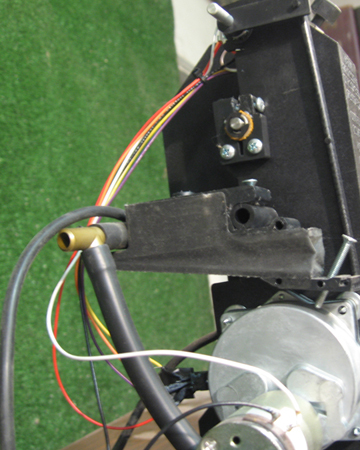 If you have determined that you need a rewind pneumatic you may order it here:

If your Ragtime Machine is more than 20 years old you may need to upgrade with a new take up spool. The new one tracks better, helps eliminate tearing rolls. It also has a hook on both sides making it twice as easy to change the roll: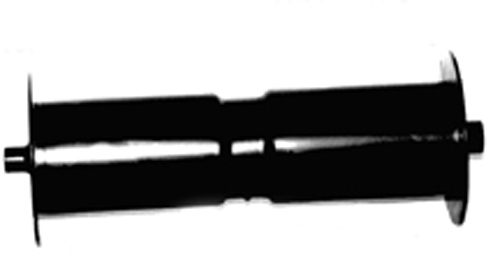 Other parts that may be needed are the following:


Rewind Lever:
This is a new and improved rewind lever. Units 20 years old or older have a lever that will loosen. The old one does not have a shoulder or hub like the one shown in the photo.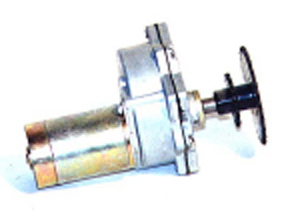 Spool Frame Motor with sprockets: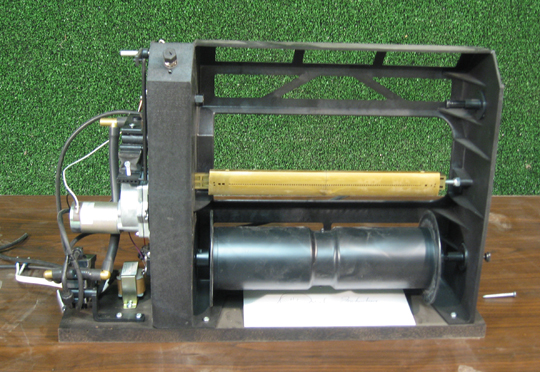 On Ragtime Machines older than 30 years, you may need to replace the complete spool frame. The old ones don't have speed regulation, injection molded takeup spool, leather lined adjustable breaks and many other features. The metal frames were subject to bending when the pianos are moved incorrectly. They were attached to the bottom of the piano which will flex when dropped roughly while on a piano dolly or in a shipping crate. This flexing bends the metal spoolframe which would not return to it's original shape. The new polymer spool frames have a memory and return to the correct shape after being flexed because they are flexible. They are made from a material which has rubber added to it. This eliminated a lot of problems for us since when ship our pianos all over the world and have no control over how they are moved once they leave the factory.

Sometimes the little tubes on the back of the trackerbar break, or the tracker bar gets bent. You will need a new one. $120 each. Choose the button below:


The sprockets may need to be replaced.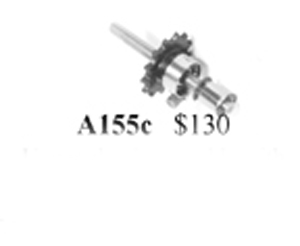 The upper clutch and shaft wears out after about 150,000 plays. You may need to replace it: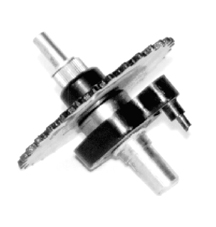 This is the Lower Clutch and Transmission. If the bottom takeup spool is forced or held in place, the transmission can be broken. You may need to replace it if it binds on rewind.

---
---

Send $15 for our 64 page catalog. Make sure that you bookmark this page now and watch it for frequent uploads of our many other instruments (about 57 separate instruments to date!). Mail to Ragtime, 4218 Jessup Rd. Ceres, CA 95307 U.S.A.


---


Last Update: Dec./24/2011
Web Author: Ken Caulkins