Roll Operated Guitars



Click on the Mail Box to send me a note! Give me a click and I'll put you on our electronic mailing list for new products and locations where you can see one.
---
---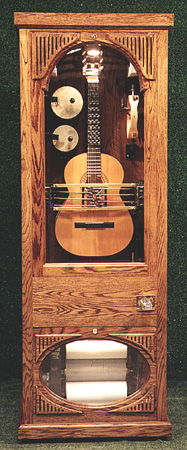 .>12 String Guitar Roll Operated. Coin operated. Watch a few of the videos below to hear how it sounds. BR
Click on a few of the MP3 songs below to hear ur 6 string version.


"Baby Face" - G
"Blue Monk" - G
"Bye Bye Blackbird" - G
"Don't it Make my Brown eyes Blue" - G
"Down and Out" - DG
"El Noy de La Mare" - G
"Endless Summer" - G
"Flight of the Bumble Bee" - G
"Here Comes the Sun" - BG
"La Que Sea" - G



---


Last Update: Dec. 24 2011
Web Author: Ken Caulkins