Style Z-9 Orchestrion (9 instruments)



Click here to go to our Roll Video Page showing videos of most O rolls so you know exactly what you are getting:
---
---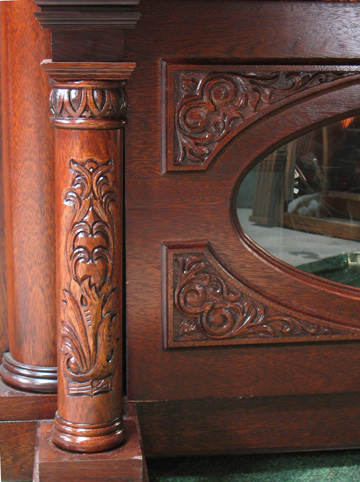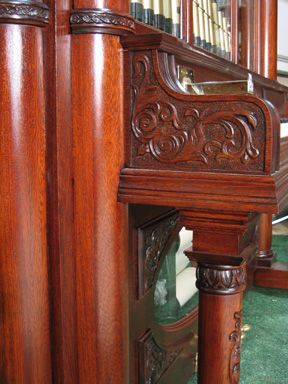 1. Maria Mari
2. Santa Lucia
3. O Sole Mio
4. Tic a Tic Polka
5. Stringimi
6. O'Sentimento
7. Santarellina
8. Ciribiribin
9. O'Festine
10. Donna
11. A Mezzzanotte
This is our our fabulous Z-GRP Orchestrial piano. It contains a 24 note glockenspiel, 24 Calliope (Flute) pipes, Marching Bass drum with Tympani beaters, Snare drum with tap and roll, Cymbl with crash and rhythm, Indian woodblock, Triangle and piano. It plays the 15 tune "O" roll that automatically rewinds to play again. the player mechanism is an authentic pneumatic system, all new and built by Ragtime. The piano is a genuine antique circa 1910 rebuilt to withstand constant use. The cabinet is solid oak and also built by Ragtime. It is 7 ft. 8" High and weighs about 1,200 pounds. Stained Glass is extra. Retail Price - $49,950 in Oak. Shown above is Oak stained cherry. Add $1,500 for Cherry stain.Add $900 for carved legs and carved corners around bottom panel.
---


Last Update: Dec. 24 2011
Web Author: Ken Caulkins