Send $15 for a Catalog of all our products to Ragtime, 4218 Jessup Rd., Ceres, CA 95307 U.S.A.
---

Model 42 calliope shown on truck
---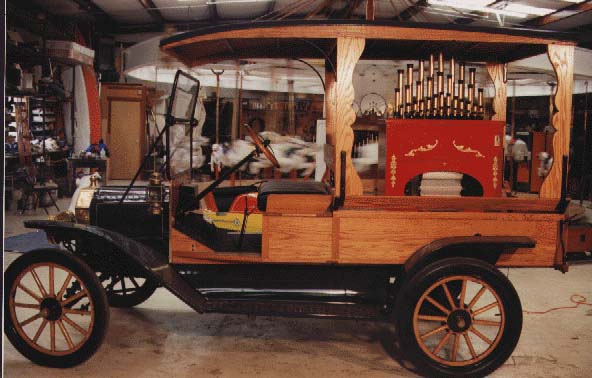 This is our standard air calliope with 42 brass coated polymer pipes developed to maintain their tune with large changes in temperature for outdoor use. The bright red cabinet is made of weather resistant plywood, sealed and painted. A small spring shower will not ruin this instrument. Retail price $9,950 (truck not included)


Click here for sound clip
This is the pipe layout for the Model 42 and D42r. Numbers are scribed on the bottom of each pipe. Just in case someone took the pipes out for some reason and forgot to note the layout.




---


Last Update: May. 27 2018
Web Author: Ken Caulkins