Click on the mail box to send me a letter or Send $15 for a Catalog of all our products to Ragtime, 4218 Jessup Rd., Ceres, CA 95307 U.S.A.
---

Ragtime Mold shop and Engineering
---
This is an overview of our piano storage warehouse and part of the mold shop. We make all our own tooling in house, and we mold our own parts on the injection molding machines below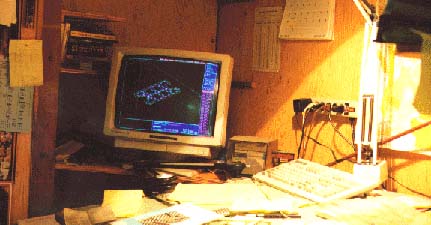 The molds are first designed in engineering shown above. The computer assisted machining (CAD) program allows the machine below to make a mold cavity automatically
Other cavities within the mold are formed with the Electron Discharge Machine (EDM) below. Ours is an Agietron
and the Sharp Mill shown also.
This lathe is used to make round inserts and to cut off round stock. Below is a large square mold for our suction motor housings. It was turned in the lathe.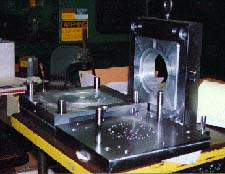 Below is photo of a small mold insert for plastic connectors in the mill.
---


Last Update: Dec. 24 2011
Web Author: Ken Caulkins