Send $15 for a Catalog of all our products to Ragtime, 4218 Jessup Rd., Ceres, CA 95307 U.S.A.
---

Assembly and Storage
---

Below is a picture of our automatic pneumatic covering machine. We used to do it all by hand, but we built this machine that takes the place of 10 people and does it the same every time.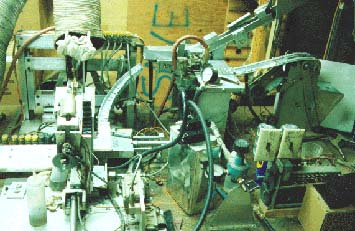 Below are Completed Suction Motors using the housing made by the mold shown in the Engineering section of this tour.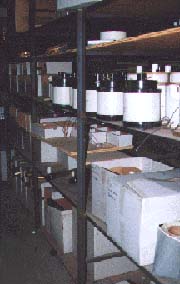 Pianos stacked two and three high awaiting their future owner.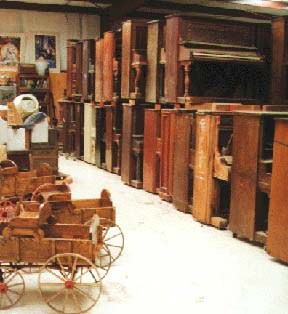 We print all our own catalogs, flyers and handouts in our in house print shop to keep the information current. We can print flyers for our wholesale customers fast.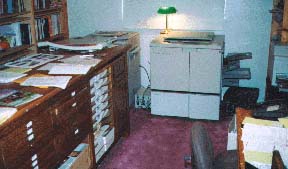 ---


Last Update: Dec. 24 2011
Web Author: Ken Caulkins