Send $15 for a Catalog of all our products to Ragtime, 4218 Jessup Rd., Ceres, CA 95307 U.S.A.

Showroom
---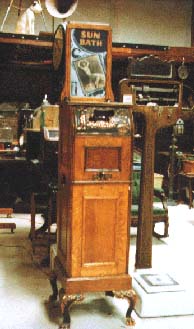 We have a large showroom for all our products. We take numerous trade in's of antiques as well. These are also for sale. Shown here are only a few. This is a stereoptigan by mutoscope. It shows stereo photos flipping by. Nice case.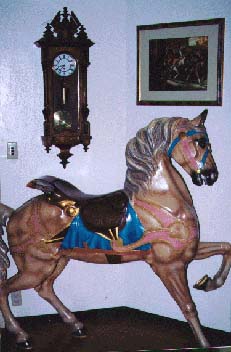 This carousel horse is a masterpiece. Price $7,000.
---


Last Update: Dec. 24 2011
Web Author: Ken Caulkins